Add a little bit of Ireland to your gift giving this year!
Whether you're looking for gifts for a loved one or you need to add ideas to your own gift list, these Irish gift ideas will add culture and craic to your holiday!
Disclosure: This site generates income via partnerships with carefully selected travel brands and/ or purchases made through links to them.
Irish Gift Ideas
Don't forget the Christmas Crackers!
This is really more of a cultural tradition than a gift, but no Irish table is complete without Christmas crackers.
Usually placed atop the place setting or above the plate, these tube 'pop' when pulled apart, showering confetti, candy, trinkets, and the obligatory paper crown as they explode.
You can find Christmas crackers at World Market and Amazon has a huge selection of Christmas crackers. Buying tip: buy different crackers for adults and children. Most crackers have images of what lies inside on the box or in the description.
Want to make your own Christmas crackers to stuff with personal goodies? I recommend a Christmas cracker kit so you get the 'snap', but you can also just use toilet paper rolls and wrapping paper (instructions here).
Cultural Irish Gifts for Christmas
Bitesize Irish
There is no better way to understand Ireland than to learn a bit of the language. Bitesize Irish has easy to follow 'bitesize' lessons designed to help you speak, read, and understand the Irish language.
As you delve into the lessons you'll understand why the Irish have such a fanciful way of speaking. Did you know there is no word for 'no' in the Irish language?
Sign up for Bitesize Irish with a free course! Memberships begin at $35 per month.
Emerald Heritage
Become an Irish land owner! This is a super fun gift for the person who has everything.- except a title! Yes, with the purchase of this gift your recipient becomes a 'Squireen', an official title that can be added to anything…
Another benefit of this gift is that is helps replant Ireland's native woodlands and restore historical buildings. Land owners can even visit their plot!
Buy a plot starting at $39.59 from Emerald Heritage.
DNA Testing
Are you as Irish as you think you are? Find out with a DNA testing kit!
Choose Ancestry DNA if you want to create a family tree and dig into your roots. Add an Ancestry membership for the full experience.


Choose 23andMe if you want to dig into your health and traits. It's kind of amazing the quirky things that are passed down from our ancestors!
Save up to 50% on 23andMe kits! Ancestry + Traits $79 and Health + Ancestry $99.
Give Gifts from Ireland
Burren Perfumery
This is one of my favorite places to visit when in Ireland. The natural perfumes, colognes, soaps, and creams are truly fabulous.
Great options: Man of Aran for him and Ilaun or Summer Harvest for her – available as fragrance, lotion, and castile soap. I swear by the Rosehip Oil facial serum for keeping fine lines and deep wrinkles moisturized and less noticeable.
The wonderful bar soaps are terrific hostess gifts or stocking stuffers.
Shop online at Burren Perfumery. Tip: follow Burren Perfumery on Facebook and watch for their Free Friday deals!
Aran Sweater
It's a timeless classic- the original Aran Sweater direct from the Aran islands just off the west coast of Ireland.
The Aran Sweater Market still crafts their woolens on Inis Mor. And though their designs have gone beyond the traditional Fisherman's Sweater, you'll feel wrapped in the history and traditions of Ireland no matter which item you wear.
Purchase from the Aran Sweater Market online.
My Ireland Box
This monthly subscription box is perfect for someone who loves Ireland! Each month's box is specially curated, featuring designers and artisans from across the country.
The items change monthly, but past boxes have included jewelry, candles, soaps, woolens, calendars, and other wonderful Irish finds!
Available as a 'once off', monthly subscription, or in 3 and 6 month subscriptions.
Order soon to get the Christmas Box or begin a subscription in January.
Irish Food
Do you fancy an Irish Breakfast or maybe a traditional afternoon tea? Maybe you just want to taste some Irish treats like Tayto, Butler's chocolates, or Ballymaloe Country Relish. Whatever your desire, there's an Irish Food Hamper to fit your taste!
For traditional Christmas flavors try The Season Selection with Starry Mince Pies, an Irish Whiskey Cake, and plenty of chocolates.
I like the Traditional Treats hamper for tea or an evening watching Christmas movies.
Order online (but maybe order enough for before the holidays as well as gift giving!)
Handmade Gifts from Ireland on Etsy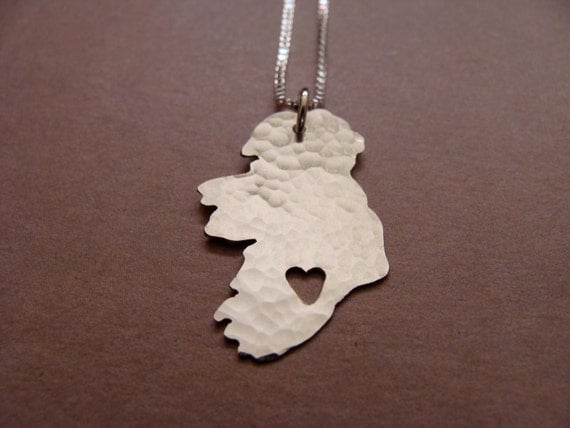 Handmade is special, even if it wasn't made by your hands! Use Etsy to find handmade gifts from Ireland!
Give Great Stories of Ireland
Curl up with a great story or plan your next trip with these recommended reads!
Plan: Choose an Ireland travel guide to help you plan (or dream about) a future trip to Ireland.
Learn: Get your kids excited about Ireland with tales, stories, and facts about the Emerald Isle.
Books for Irish Dancers: Rod Vick has a few great books for Irish dancers. Check out the Kaylee O'Shay series (7 books) and Dance of the Third-String Quarterback.
Escape: grab a pot of tea and a few biscuits when you sit down with these books:
Give the Gift of Ireland Travel
Wouldn't you like to find Ireland in your stocking?
For a truly special Ireland vacation purchase tickets for A Celtic Experience, a small group luxury tour of Ireland. This 8 night tour includes luxury accommodations (2 nights in a castle!), spectacular dining, immersive history, time to explore on your own, and a private driver guide. Cost is €2600 per person and group is limited to 10 people.
Get more information on A Celtic Experience.
Excited to plan your own Ireland vacation but need tips on how to do it? Then the Planning the Ireland Vacation of Your Dreams digital book is for you! Designed to guide you through every step of your Ireland vacation- from planning when to go through filing the VAT as you leave.
Order for just $5 through December 24, 2019.
Want to add some Irish Traditions to your Christmas?
Be sure to read Irish Christmas Traditions to Celebrate at Home as you prepare for the holidays!